Winter Resorts in Georgia
And everything you should know about these destinations
Georgia is a great place for any kind of winter sports. There are tons of freeriding places, heliski and skitour activities. Ski resorts are developing and improving facilities and infrastructure.
Georgia submitted an application to host the World Skiing and Snowboarding Freestyle Championship in 2023. The host country will be selected at the International Ski Federation Congress in May 2018.
This article is from previous years. See a new article about 2018-2019 winter season.
Season Opening
Ski Lift and Pistes Opening Dates
Goderdzi
9 December
Gudauri
10 December
Bakuriani (Kokhta-Mitarbi)
23 December
Bakuriani (Didveli)
12 December
Svaneti (Tetnuldi, Hatsvali)
17 December
(Powder Snowboarding and Skitouring season is already open from 2nd of December)
What's new at Ski Resorts in Georgia for 2017-2018 Season
Gudauri, Bakuriani and Mestia ski resorts now have new public toilets and ski patrol boxes. Detailed information about all ski resorts in Georgia: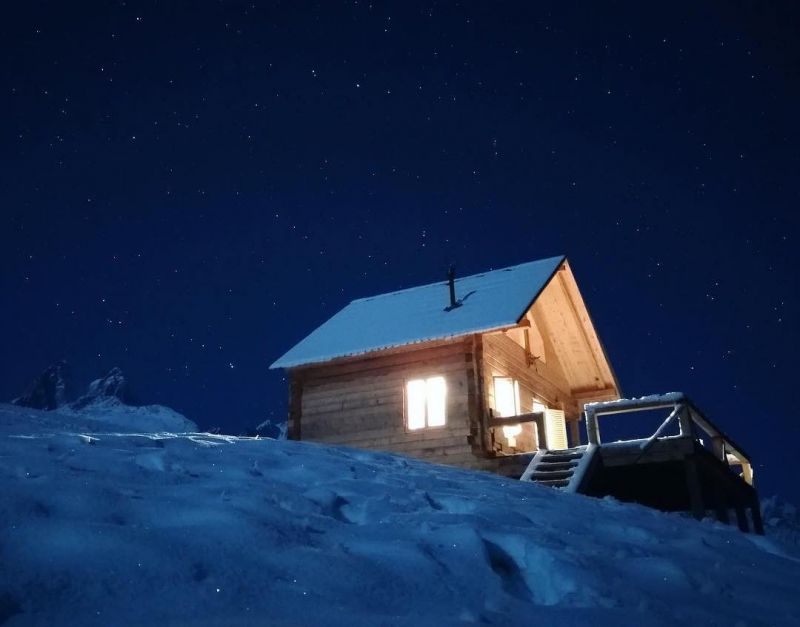 Mestia-Hatsvali chairlift will be ready at the end of 2017. This 1200 meters long ski lift will connect Mestia and Hatsvali ski resort. Chairlift is designed and produced by Doppelmayr, the worlds leading brand in this field.

CloudBase Hut is ready to host 15 people. CloudBase is in the mountains of Mestia, 2300 meters above sea level. On the way to Koruldi Lakes. Hut is best place in Mestia for skitour and powder snowboarding.

Small sized ski lifts will be installed all over Svaneti including villages Mazeer, Ushkhvanari, Etseri, Ushguli and Lentekhi.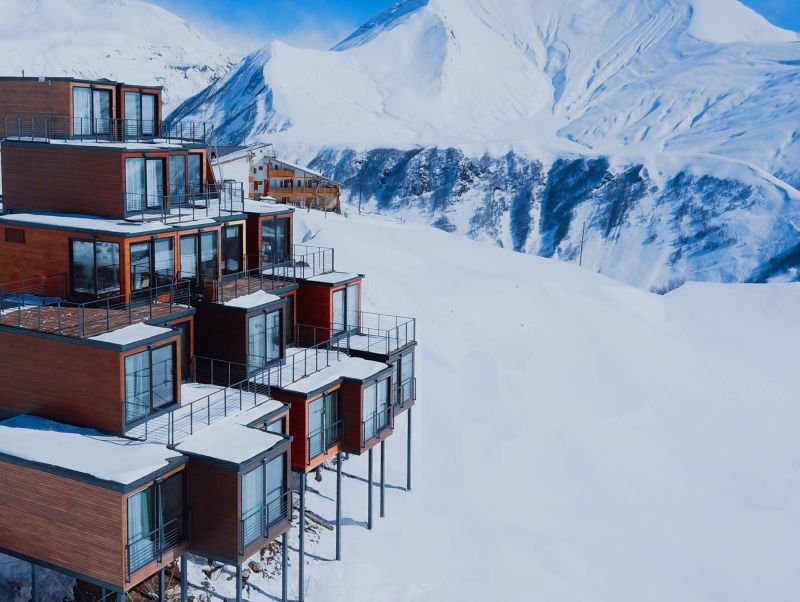 Improved infrastructure and facilities. The second phase of artificial snow-making system will be installed in Gudauri in 2018.

Last year's trending Quardum Hotel will have a Yoga gym, swimming pool, sauna and restaurant in 2018. Hotel will work on all seasons.

Five new hotels are already constructed. Lots of cafes, restaurants and other places are ready for guests.

The construction of the first five star hotel in Gudauri, Radisson Blu Mountain Resort Gudauri, will be completed in 2019.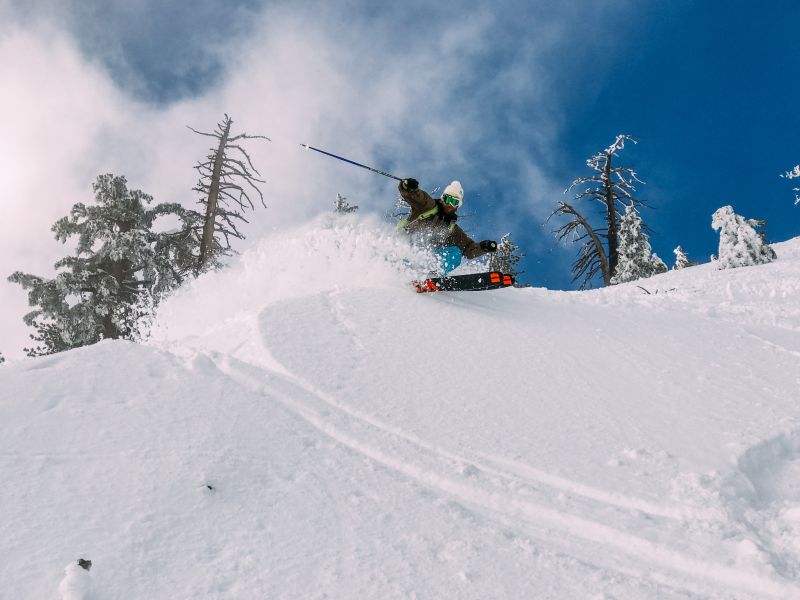 Improved and modernized infrasturcture and facilities.

Kokhta and Mitarbi resorts are now connected with a wide ski slope.

New trails are available for skiing an snowboarding in Mitarbi.

The new apartment hotel The Valley Bakuriani is ready to accept guests. It is located in the center of Bakuriani - Didveli area. The Valley Bakuriani operates with a 4-star hotel standards.

Now you can get all news and information about Bakuriani (ski lift statuses, weatehr conditions) in the building of Cinema Didveli.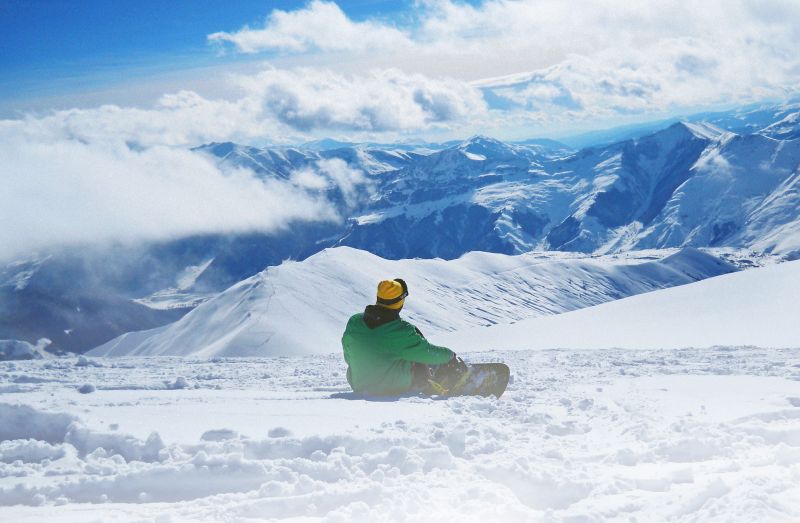 Two new ski lifts will be ready at Goderdzi Ski Resort.

Special area will be available for children.

Soon there will be a cinema at Goderdzi Ski Resort .

Construction of six new hotel are underway at Goderdzi ski resort. That means 435 more pople can accommodate on this resort.
Snowboarding and Ski Trails
Piste, Trails Maps and Slopes for 2017-2018 Season
Lift Ticket Pricing in Georgia
Ski Lift Prices, Multipass, Multicard
Here is a handy list of all pricing plans available at ski resorts in Georgia. 2017/2018 Ski Pass prices are given in GEL including 18% VAT.
"Barcode"– Paper card with barcode for single use;
"Multipass" – Paper card for single use;
"Multicard" – Reusable card (top up card). Price 5 GEL;
"Multicard" – 50% discount only on a seasonal passes from March 12, 2018 ;
"Multicard" – A personalized card. Purchasing the card will be mandatory for all types of ski passes except: 1 Ride, 1 Day, Family (2/2-2/3) and 3 Ride on Didveli;
To obtain the "Multicard" one must provide an ID or any other identity document;
A "child" is aged 6-16. For children under the age of 6 riding the lifts is free;
Students season ski passes will be issued only after the submission of a valid local student ID card or ISIC;
For pensioners of Georgia 1 Day ski pass is free;
Any type of pass (Multipass, Multicard) can be used on Didveli, Kokhta and Mitarbi, except: 3 Ride (Panorama) and nights skiing.
For pensioners of Georgia 1 Day ski pass is free.
Accommodations for Winter
Hotels in Gudauri, Mestia, Bakuriani, and other Ski Resorts
You can rent properties all over Georgia very easily. Most of the guest houses and apartments are available for booking online.
Deals on Hotels, Guest Houses, Apartments, etc.
List of Discounted Rooms and Apartments
Live Cameras
Here you can see Gudauri and Bakuriani live. Check snow and weather conditions. All images are provided by meteo.gov.ge and are updated automatically every 5 seconds. Live camera from Mestia will be available soon.
Gudauri
LIVE Bakuriani
LIVE Weather Forecast
Snow and Weather Conditions, Precipation
It's important to know the weather forecast before you go skiing or snowboarding. In general, sunny weather is the best weather to ski in as you are able to clearly see surroundings, type of snow, bumps and so on. Make sure you check at least next 24 hour forecast before you drop.
Source: Georgian Mountain Resorts. Photos: Natia Rukhadze, Nano Phaliani, copter.ge